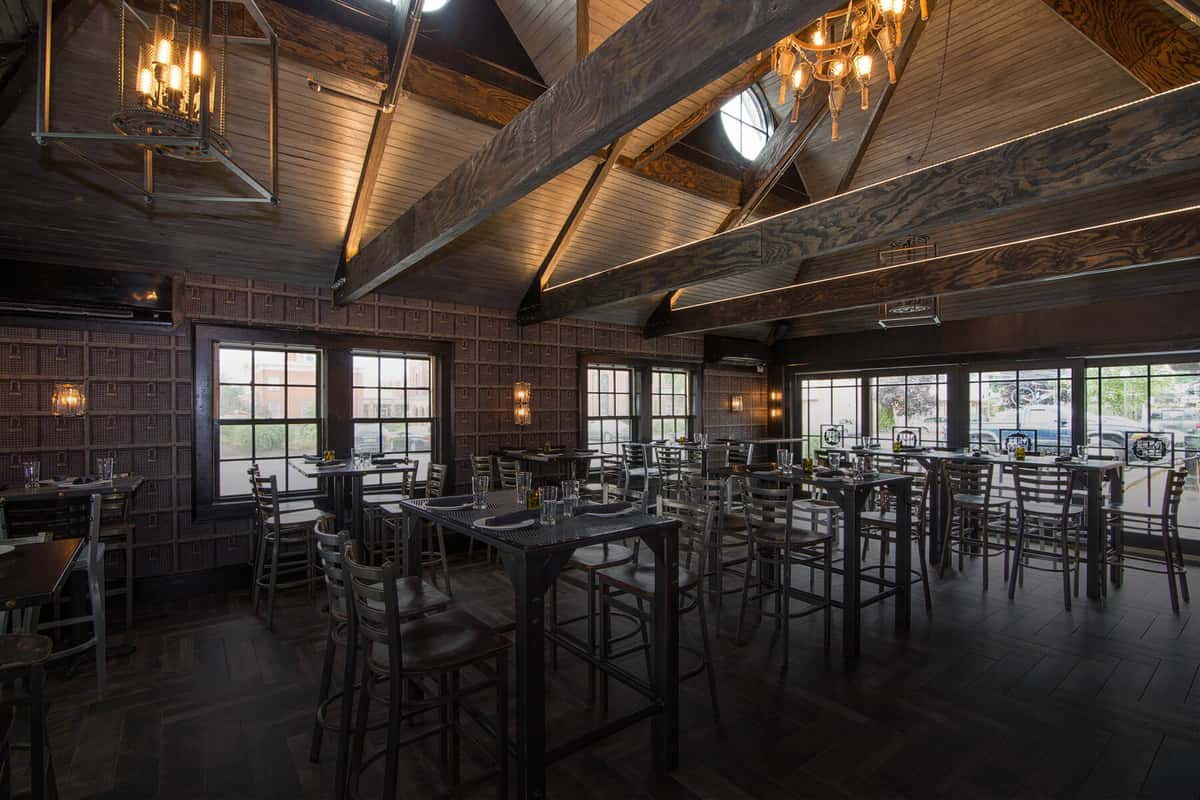 Our Team
Jeremy Wallace
General Manager
Originally from Appleton, Wisconsin (Go Packers!) he moved to this area since his girlfriend's family is from here, which happened to coincide with a promotion at his previous hospitality management company. When Jeremy's not working, you can most likely find him anywhere but home; traveling near or far, going to concerts, hiking, and watching professional WISCO sports teams' games.
Tanner Hollister
Assistant General Manager
Born and raised here in Poughkeepsie, he started in this business as a busboy and has worked every front of house position since, working himself up to management level positions. When he's not working, you can catch him working on his new house, spending time with his family and friends, wedding planning with his fiancé, hanging out by the pool, enjoying some Hudson Valley hikes, and attending music festivals and concerts.
Ben Spieler
Floor Manager
Born and raised in Poughkeepsie, he broke into this industry in South Florida where he spent most of his twenties, working as a barista, dishwasher, line cook, server, bartender, and administrative compliance, before landing here at Mill House in management. When he's not working, he enjoys playing basketball and watching tv with his girlfriend and two black cats. Fun fact: his sister is our Pastry Chef, Allie!
Danielle Grosse
Events Manager
Originally from Poughkeepsie, she attended Georgia State University for Marketing & Business and has since landed with us at Mill House in 2015. When she's not busy here helping you book, plan and execute your events, you can find her watching her kids do what they love, like baseball and dance. We're glad Danielle stepped into this Events Manager role from her Bartender position several years ago because she's an absolute miracle worker and we're pretty sure we'd be lost without her.
Bill Santoro
Kitchen Manager
Better known as our Meat Mixologist, Bill is originally from Brewster but has been in Hudson Valley since he was a youngster and joined our House at the very beginning of it all in 2013. Officially our Kitchen Manager, Bill crafts and smokes all of our sausages, pastrami, porchetta (his personal favorite to make) and more. When he's not in our House, he's usually taking nice long walks on the beach, shredding guitar, or getting bossed around by his awesome wife and kids, lovingly of course.
Frank Mazzella
"Frank of All Trades"
Meet Frank, our Office Manager or "Frank of All Trades" because let's be serious, he does everything from HR and spreadsheets to fixing a doorstop and jumping in to help anywhere if it's needed. Originally from Rhinebeck, he went away to college and came back to settle down with his family. Before Mill House, Frank owned the print shop in Pleasant Valley and was responsible for printing all our menus, signage, and odds & ends. Currently residing in Pleasant Valley with his wife and son, he loves coaching his son's soccer team and traveling with wife while making her try new things (whether she likes it or not 😉 ). When he's not at work, which isn't often, you can find him tinkering away on home projects like his new home brew room in his basement.